People, I have realized, love lists. Here's my own of the countries I have been to and not necessarily in any order.
China
This is the place where it all began. I fell in love with China when I made my first trip here. It was my first flight, kind of my second job, and the first time I was out of the country. I learned about life. Grew up, and came back a little better person, hopefully. I will always go to China. I know that by now. There are too many places to explore, and sometimes when I feel the world is unkind, then I can only think of the generosity and kindness that the Chinese people showed me.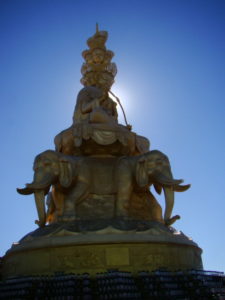 Thailand
Thailand was the first country I went to with my parents. It was also the second country I ever visited. Love the food, and love being ripped off in Bangkok. I have fond memories of landing in Thailand on the exact same day the Tsunami hit. Talk of timing.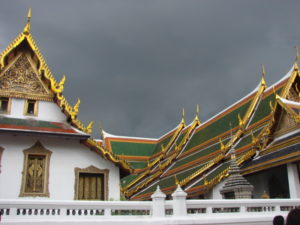 Indonesia
There is one incomplete task pending in Indonesia. And that is to climb Mount Semeru. Anyone willing to sponsor?
Cambodia
I have only been to Angkor Wat in Cambodia and those ruins were haunting. I didn't exactly warm to the people there, being a walking $ sign to them. But I was naive. They are trying to live and so am I.
Jordan
I went to Jordan in 2012, for the New Year. I don't think I can quite forget Wadi Rum, a full moon, a Bedouin and a proposal for marriage on the rocks of Wadi Rum. It was a place that had some of the most beautiful people I had ever seen.
Vietnam
I can never forget the sheer beauty of Phong Nha. And the food. I may have had beef broth in the Pho, but oh dear, I drool even now at the sheer magic of Pho. And the only place I can drink myself to drunken stupor on coffee.
Laos
I spent 3 weeks in Laos, and I wasn't drawn to it. It was the backpacker's paradise, and that's what perhaps put me off. Too many people trying to come to one of the world's most undeveloped countries, and flaunt a dollar to say how cheap everything was. Vang Vieng was the typical disaster of what unsustainable tourism can do.
Nepal
This was one of my solo trips, and after a freezing start in Kathmandu, I grew to love the country's mountains. Pokhara remains one of the few places I would love to return to.
South Korea
I only went to Seoul and Jeju, and the DMZ. Nothing epitomized the futility of war more than all the sustained hostility on display at the DMZ. Really, we can't just grow up and settle disputes in a 'civilized' manner?
Taiwan
I was here for my birthday, and two of my favorite people in the world. I can't forget their kindness, nor can I forget the best hotpot I have ever had. Completely vegetarian. Slurp.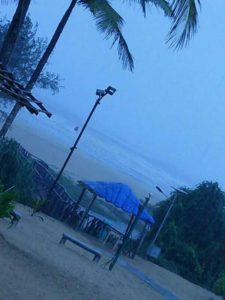 US
Two months in Chicago. I loved the city, and the friends I had there. Would I go back? The 10 year visa is a temptation!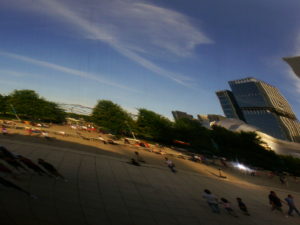 London
The history of it all. I remember London for the breath of history, the walk of literature, and the meeting of  a friend never met.